Add your first few jobs
Where do jobs fit in?
Jobs are the objects you use to schedule activities, think of them as items on a to-do list, for example:
Spraying field ABC on Monday
Hauling hay from client's field on Tuesday
etc.
You can asign jobs to yourself or your team and you also link clients, fields and machines to your jobs. Linking all this information to a task can help you track your work and save you time generating reports.
Step 2
Fill out the form and click on the "Create Task" button.
For now, we won't select a Client, Field or Machines, we can add those later on.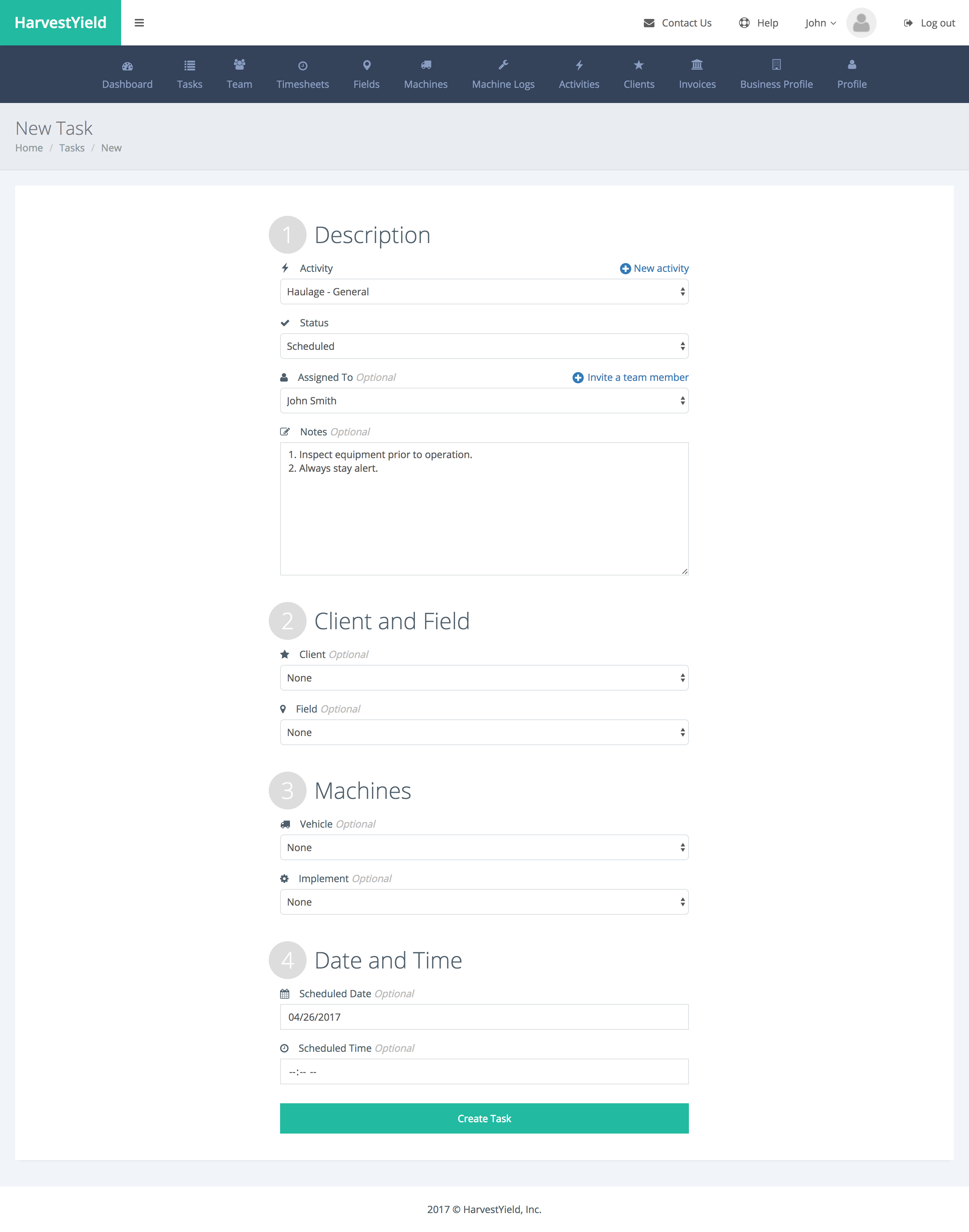 Step 3
Great job! You have created your first job!
Try Now
Schedule a new job with the "Tilling: Combi Drilling" activity you created in the "New Activity" guide.