How to track your work with HarvestYield Apps.
By now you have learned how to add activities, clients, fields, machines and jobs, if you haven't already we highly recommend that you visit those guides first.
Tracking your work with HarvestYield can give you a real time look at your business' operations as well as your cash flow; it will also reduce your paperwork and make your business more efficient.
This guide will show you how to use your mobile device to track the "Tillage: Combi Drilling" job that you scheduled on the "Add your first jobs" guide. Before we start, please make sure to download the HarvestYield app on your iOS or Android phone.
Here's what we are going to do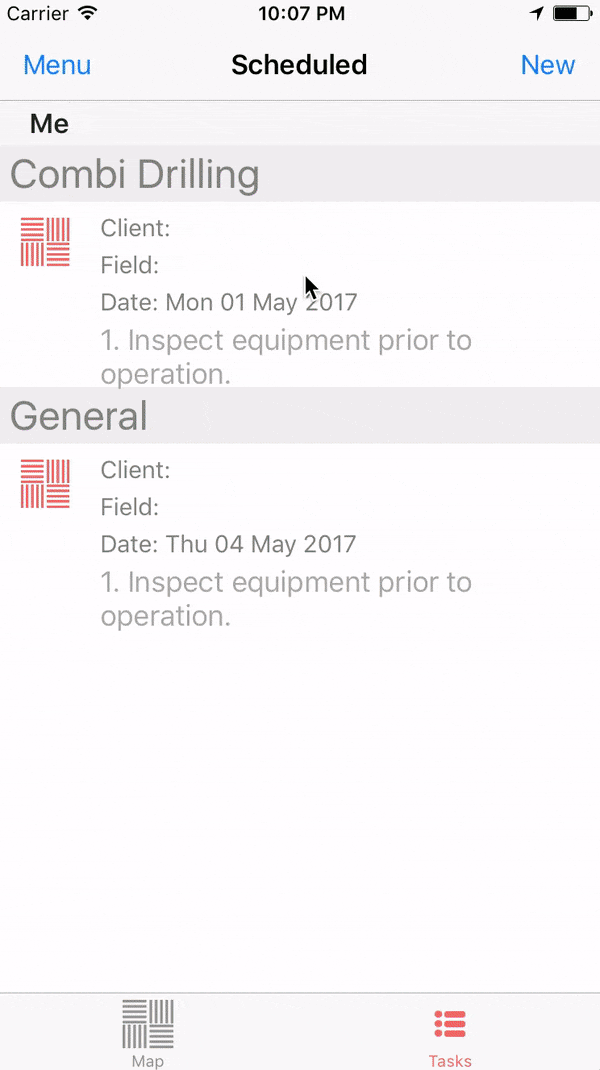 Let's get started
Step 1
Tap on the "Jobs" button at the bottom right of the main view.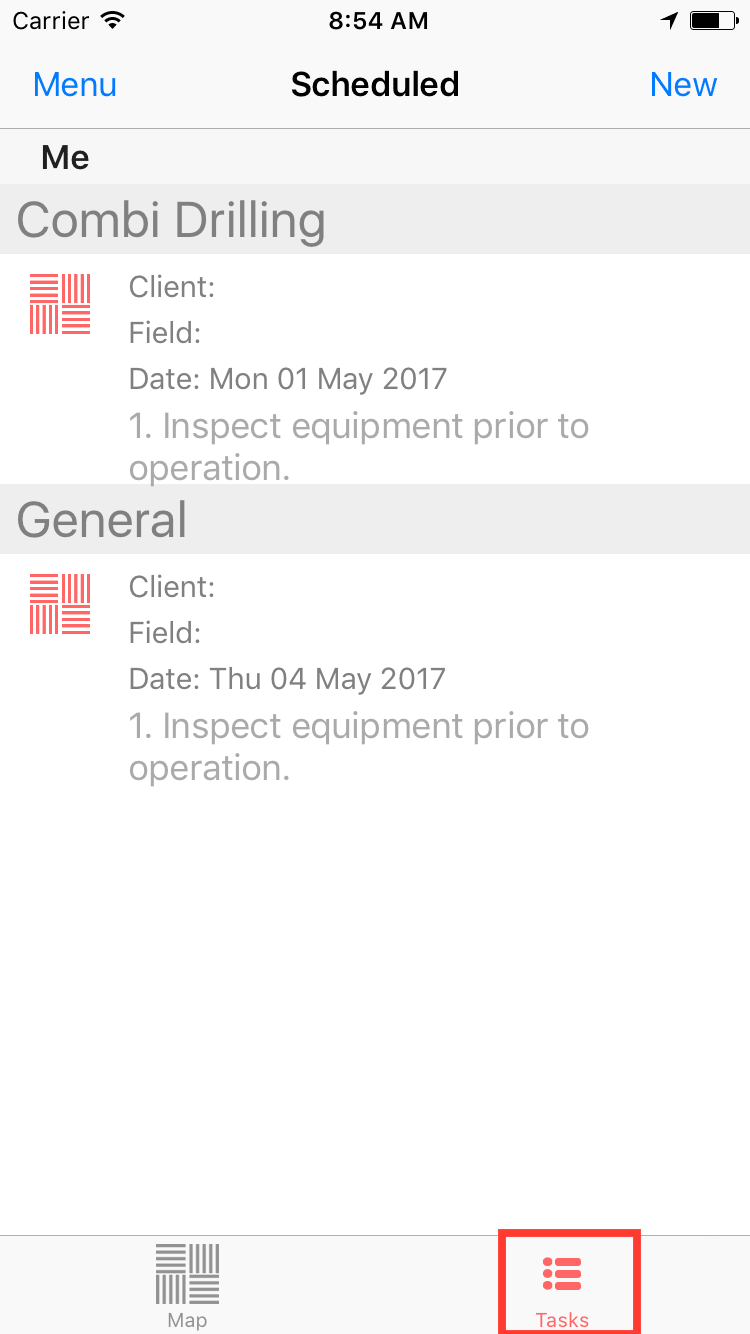 Step 2
Select a job from the jobs view.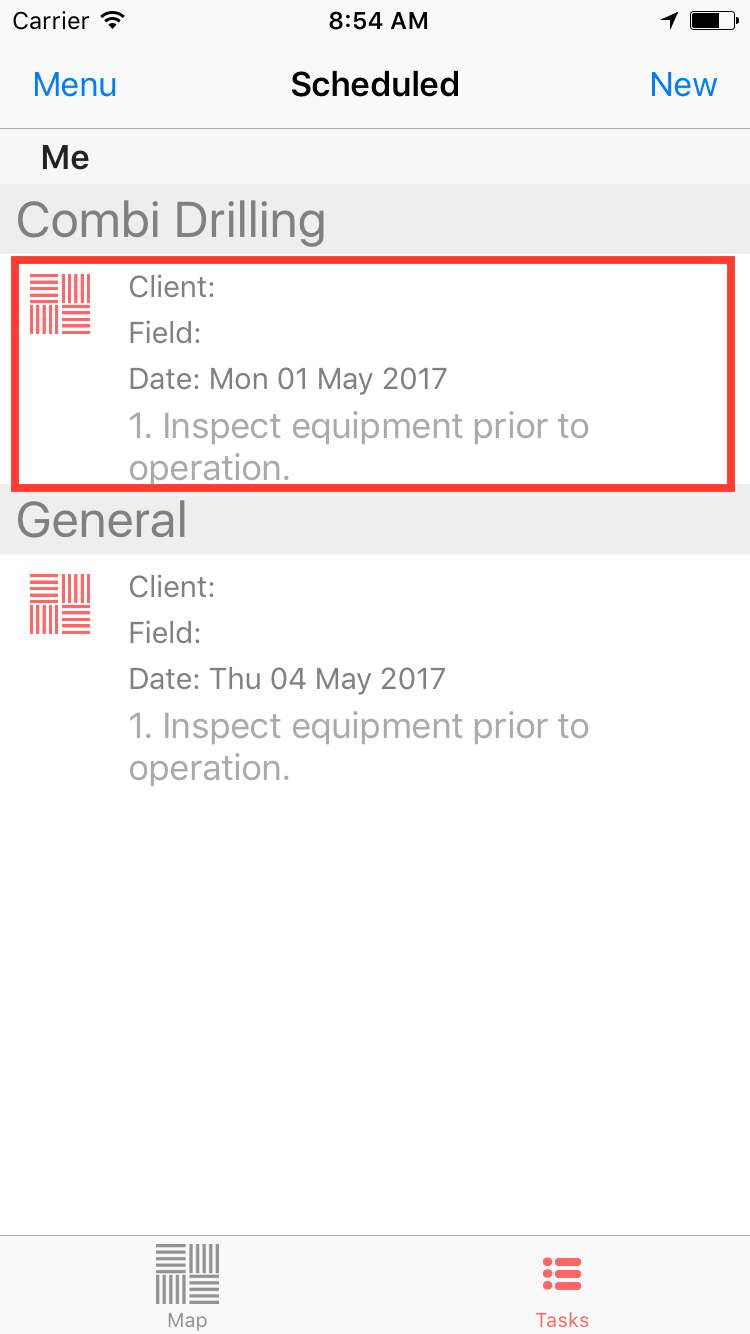 Step 3
Tap on the "Record Job" button from the job menu.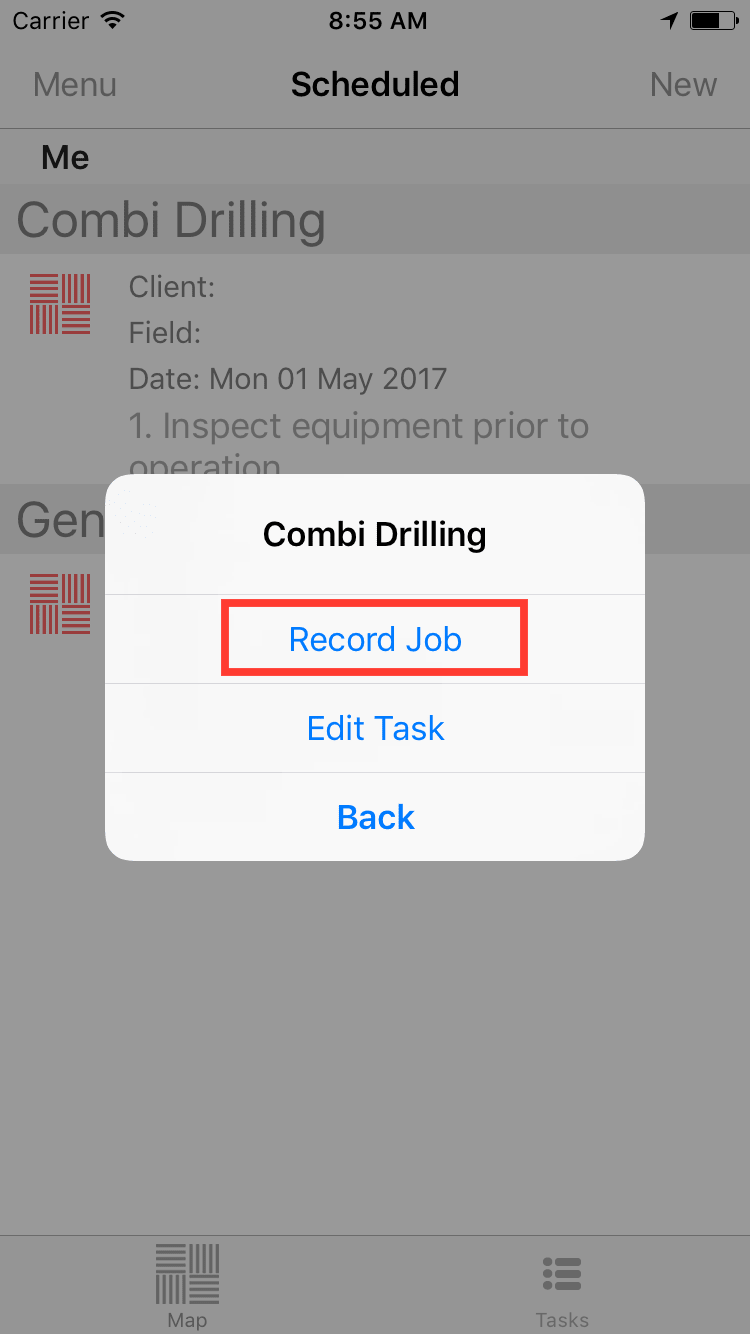 Step 4
Tap on the "Map" button at the top left of the job details view.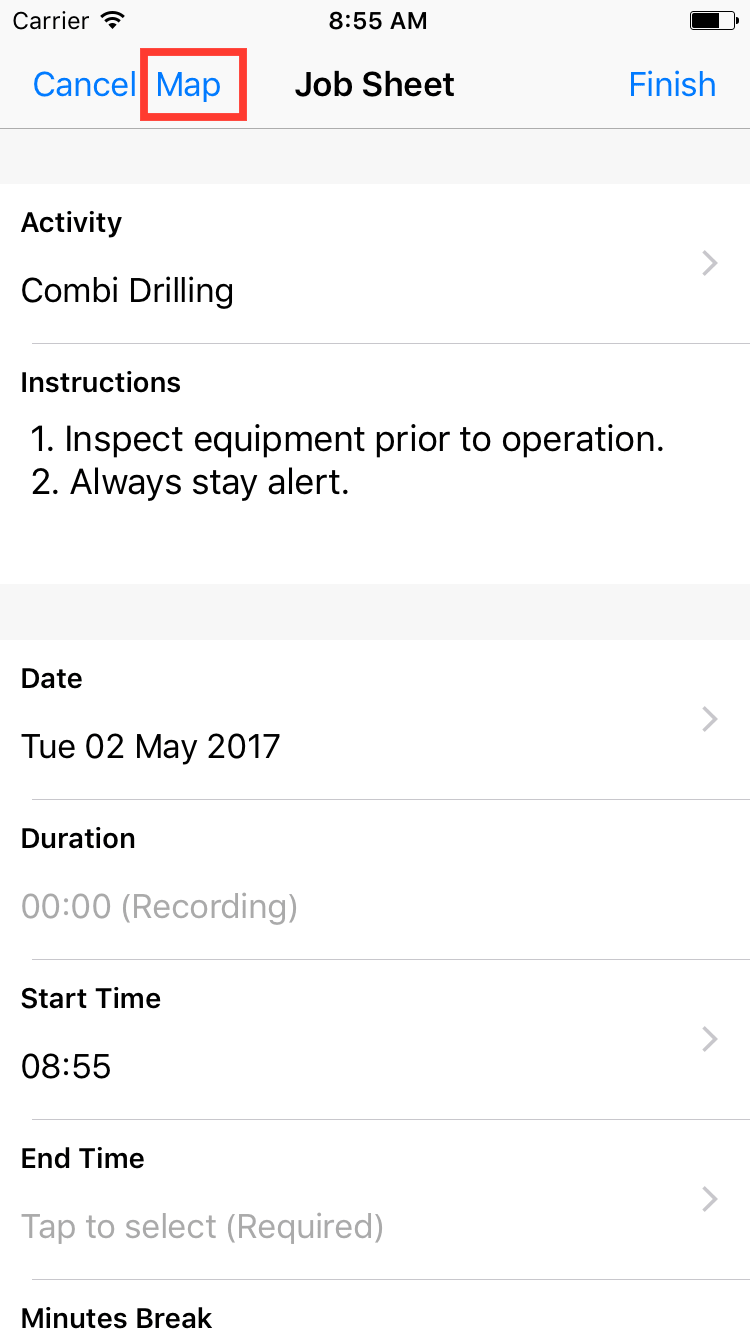 Step 5
As you start moving, HarvestYield will display your path as a red line.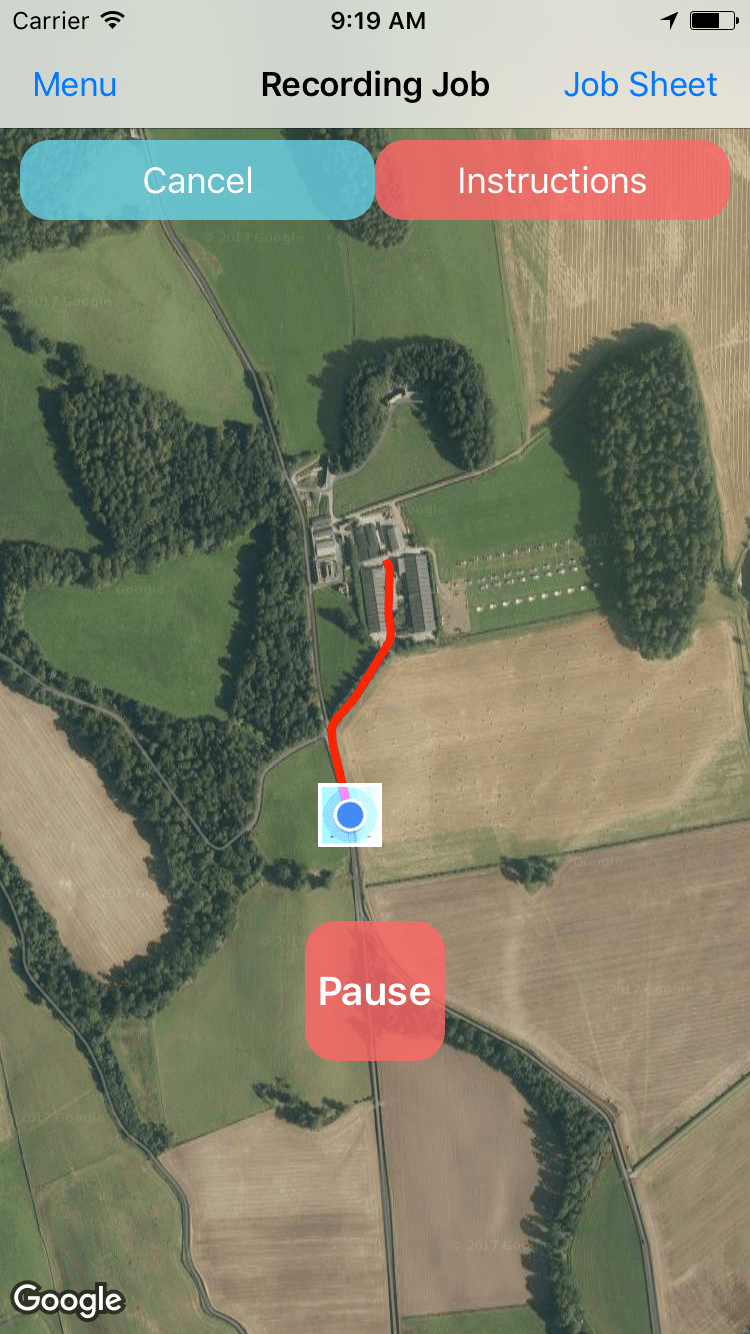 Step 6
Tap the "Pause" button when you have completed the job.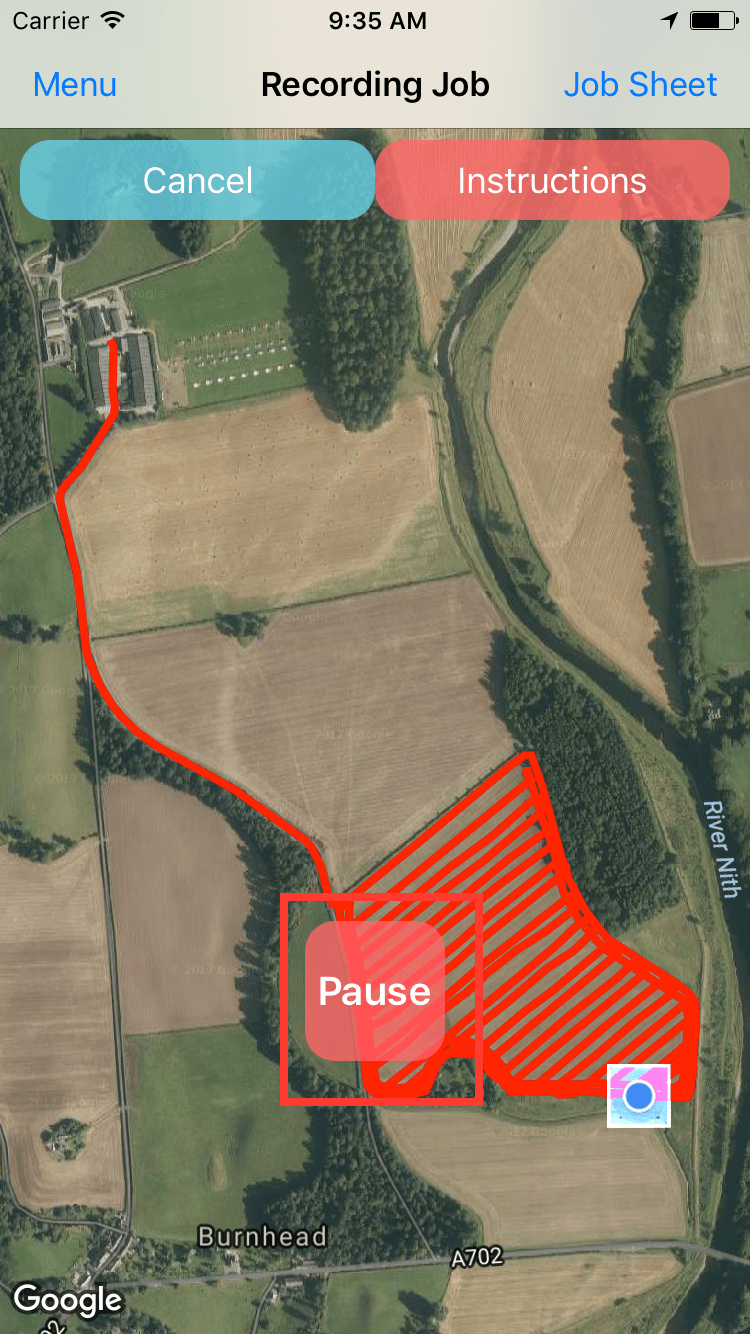 Step 7
Tap the "Finish" button to confirm that you have completed the job. You can also tap on "Resume" to continue tracking.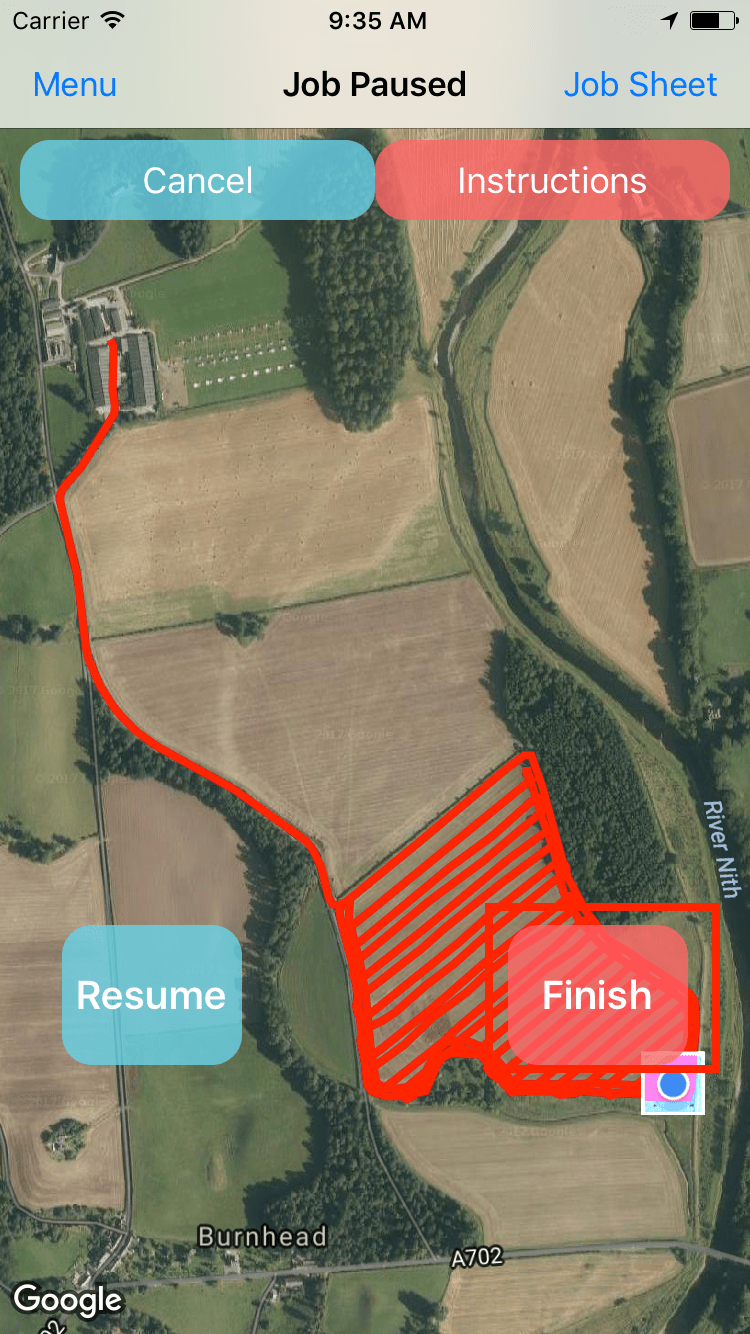 Step 8
Add job details as needed, for example you can edit start and end times.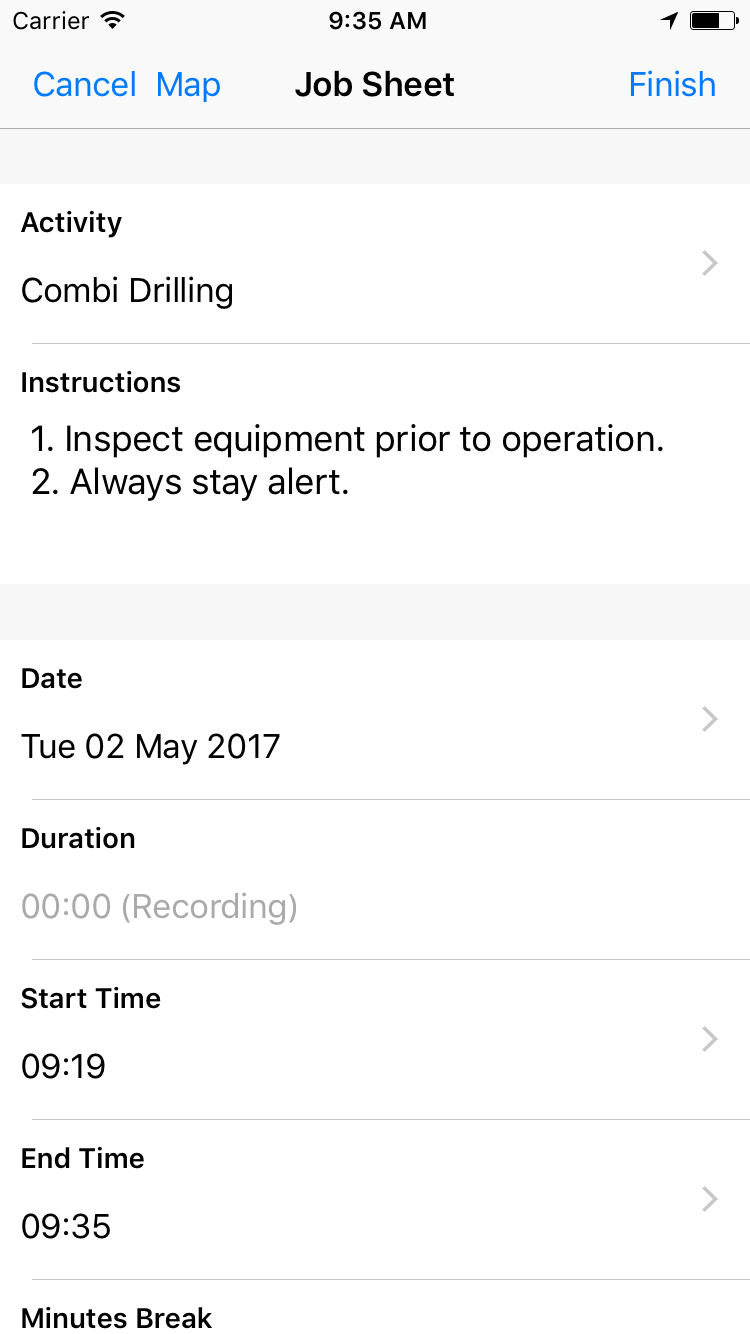 Step 9
Add area value to job details form.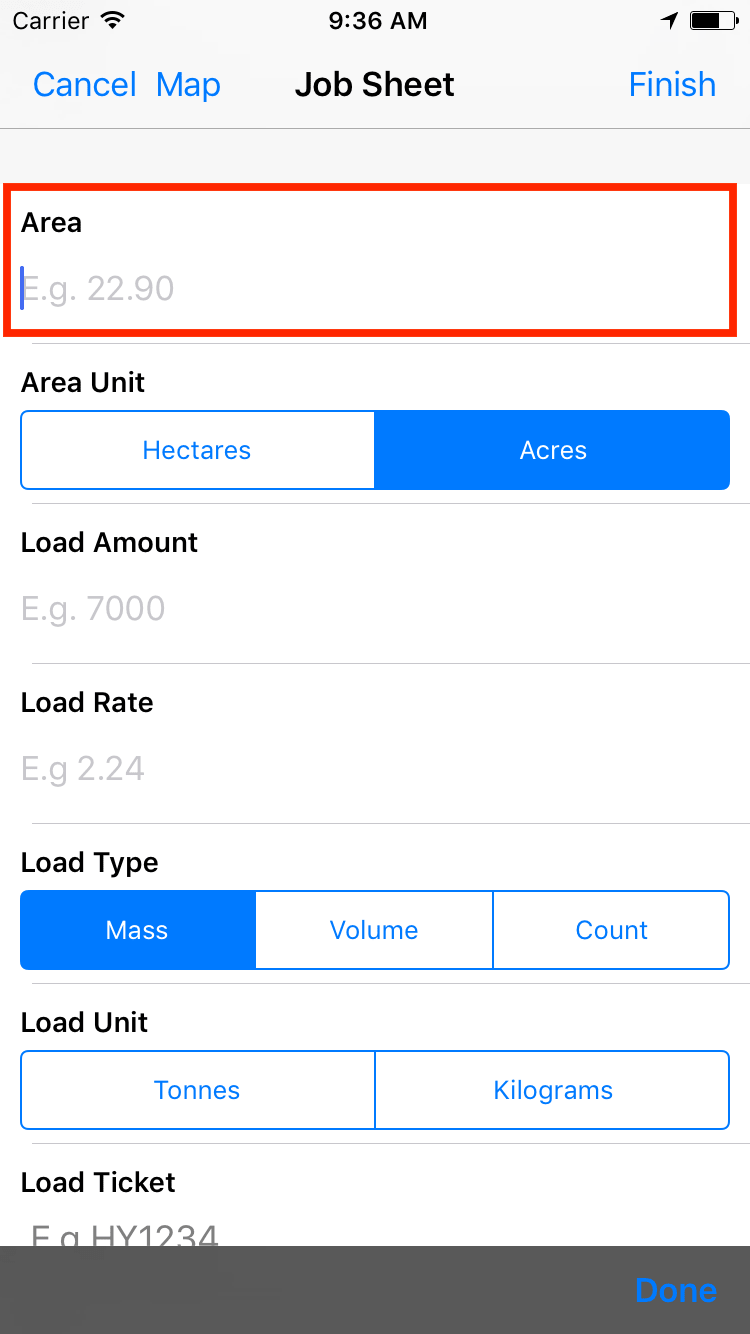 Step 10
Tap the "Finish" button to complete the job.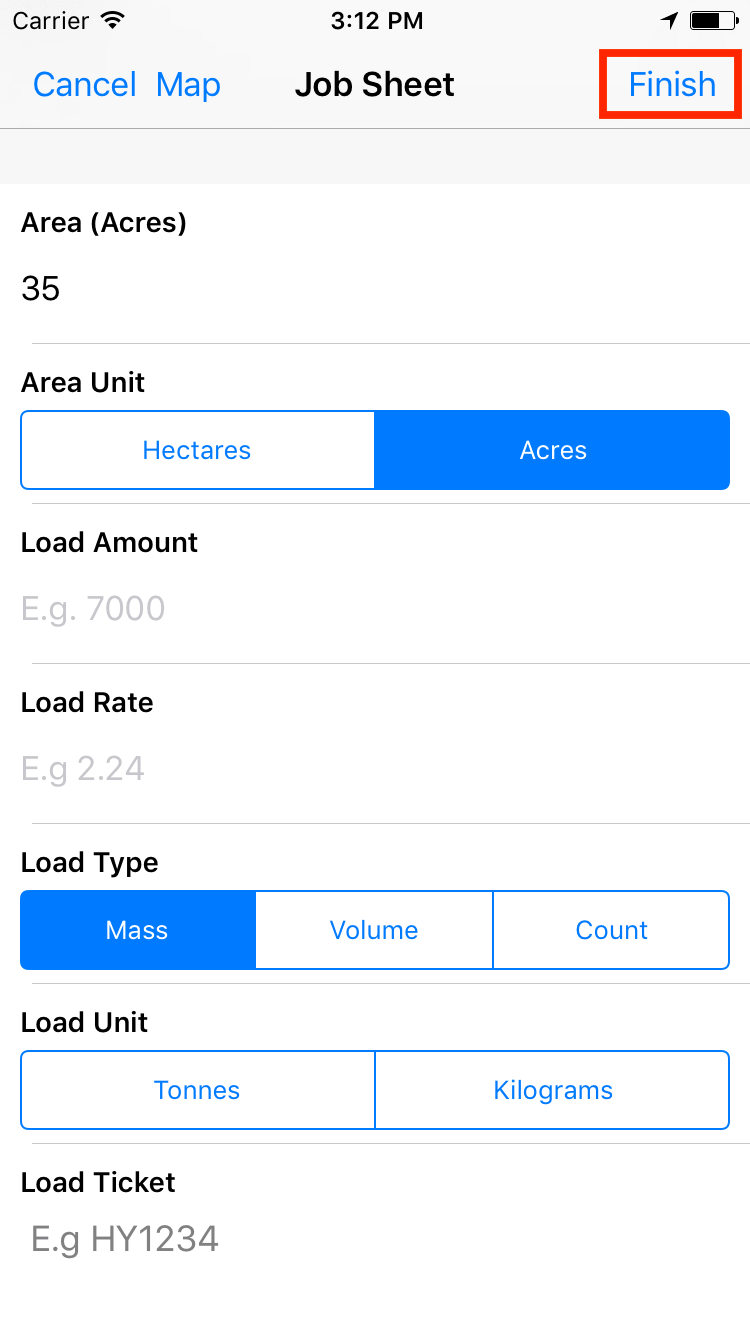 Step 11
Great job! You have now completed your first job.